PRODUCT DETAILS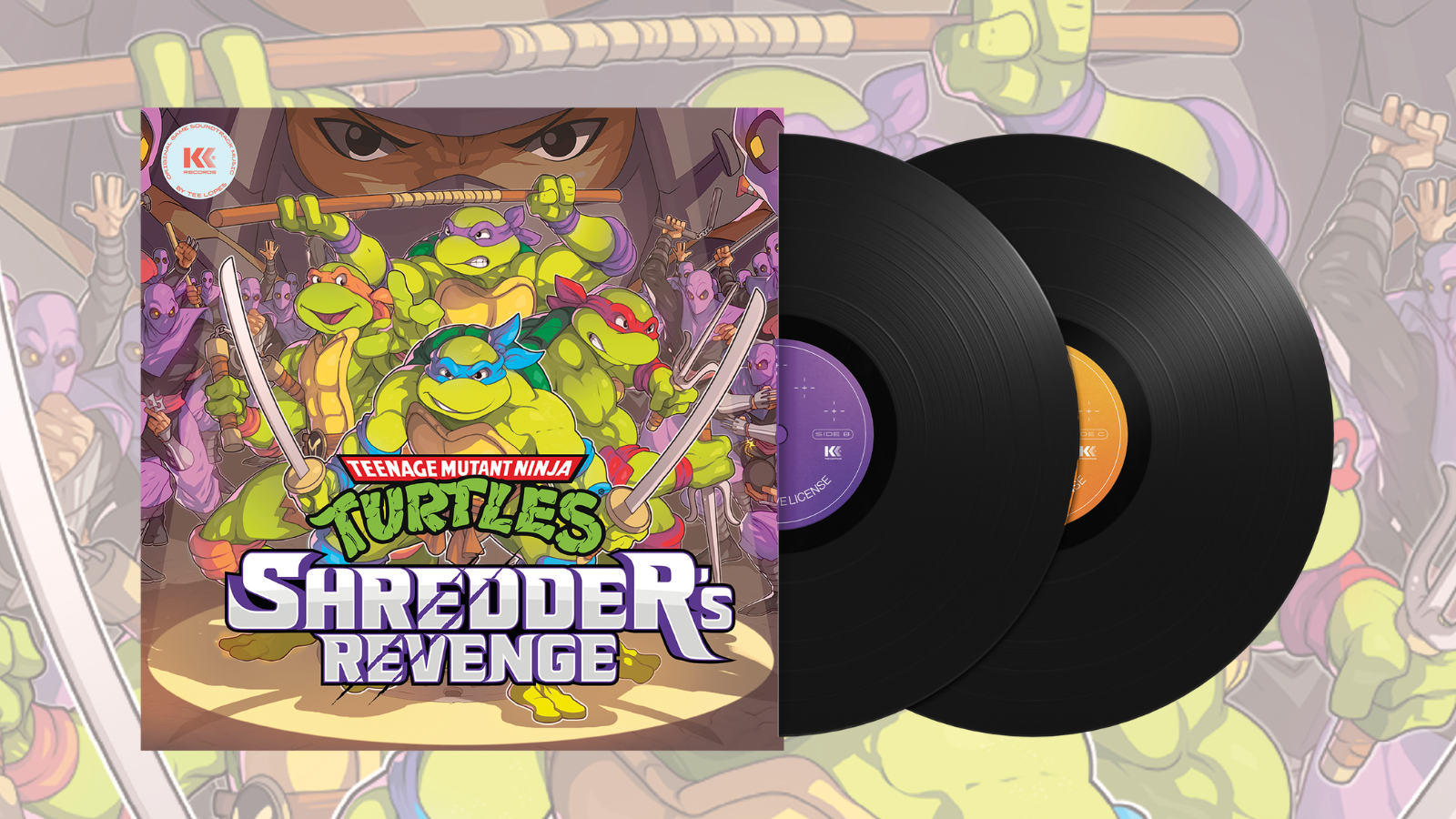 Kid Katana Records teamed up with Dotemu, Tribute Games and Nickelodeon to release TMNT: Shredder's Revenge OST, a perfect balance between classic TMNT and contemporary tunes.
TEENAGE MUTANT NINJA TURTLES: SHREDDER'S REVENGE VINYL INCLUDES
2x 12-inch vinyls featuring the 28 tracks in the game
45 rpm vinyl speed for a high-quality music experience
Exclusive gatefold designed with game-related graphics and glossy 90s finish
8-page booklet featuring artworks and liner notes by game team and artists
Tracklist coming soon!
Inspired by the music of one of the most iconic pop culture licenses of all time, main composition was assigned to Tee Lopes, the talent behind the music of Sonic Mania and Streets of Rage 4: Mr X's Nightmare. His musical vision echoes the spirit of the turtles and this specific game specificities: tributes to classic TMNT tunes with a good dose of fun and switching fluidly between 80s/90s electro, funk, rock, and jazzy tunes with chiptune vibes.
On top of that, prestigious guests were added to the line-up. We're proud to host legends such as Raekwon The Chef and Ghostface Killah from the legendary rap band Wu-Tang Clan, and Mike Patton, frontman of Faith No More and Mr Bungle. They all performed exclusive tracks recorded specifically for the game and the OST.
ABOUT THE GAME
HEROES IN A HALF SHELL
Teenage Mutant Ninja Turtles: Shredder's Revenge features groundbreaking gameplay rooted in timeless classic brawling mechanics, brought to you by the beat 'em up experts at Dotemu (Streets of Rage 4) and Tribute Games. Bash your way through gorgeous pixel art environments and slay tons of hellacious enemies with your favorite Turtle, each with his own skills and moves - making each run unique! Choose a fighter, use radical combos to defeat your opponents and experience intense combats loaded with breathtaking action and outrageous ninja abilities. Stay sharp as you face off against Shredder and his faithful Foot Clan alone, or grab your best buds and play with up to four players simultaneously!
TURTLE BOYS DON'T CUT KRANG NO SLACK
With Bebop and Rocksteady assaulting Channel 6 and stealing super gnarly devices to support Krang and Shredder's latest twisted plan, Teenage Mutant Ninja Turtles: Shredder's Revenge sees the Turtles battling across a righteous range of timeless TMNT locations. From Manhattan and Coney Island, to city rooftops and dank sewers, help the fearsome foursome trounce Foot Soldiers, Triceraton Warriors, and Rock Troops all the way to Dimension X! 
TURTLE POWER!!
Enjoy stunning full-color pixel art graphics and a vintage TMNT vibe that will rock you straight back to the awesome 80s. Every character, vehicle, weapon, item, and background is directly inspired by the 1987 TV show, making you feel like you hopped into the television -- with a dope mix of killer humor and action-packed adventures! 
FEATURES:
Gnarly game design takes you back to the '80s
Beautiful full-color pixel art graphics
Old-school gameplay enhanced with super-fresh mechanics
Up to four players simultaneously
Play with iconic TMNT characters and vehicles in diverse gameplay options
Radical new story mode
And totally more to come!